THE EXETER CHARCOAL RETORT
Case Studies - Cahoon Nuts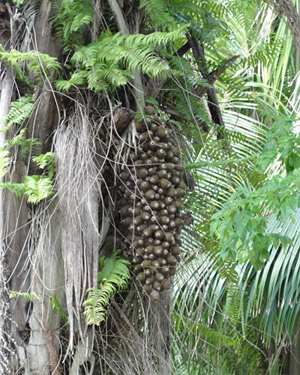 Cahoon nuts are grow in Belize, mainly to extract their oil. They are like miniature coconuts
We were approached to test if our retort was capable of pyrolysing the nuts with a view to selling them as BBQ fuel.
We were supplied with a quantity of nuts which, together with willow, we pyrolysed. The result was a complete success with the nut husk and flesh fully carbonised.
The nuts produced a prodigious amount of gas which leads us to suppose that there would be no problem to process a full load of nuts without the addition of any wood.
We have yet to prove this.