wanted
THE EXETER CHARCOAL RETORT
Case Studies - Reed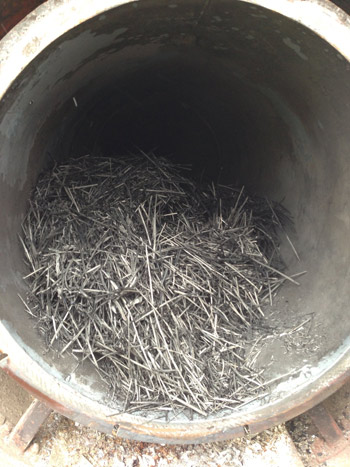 As part of DECCs competition to turn Wetland Biomass to Bioenergy, we had the opportunity to visit the RSPB Bird Sanctuary on the Somerset Levels and pyrolyse reed and rush.
With a slight alteration to the normal procedure, we were able to fully carbonise both.
With the knowledge we gained from this and the bamboo burn, we are pretty sure that any hollow stemmed plant will pyrolyse.